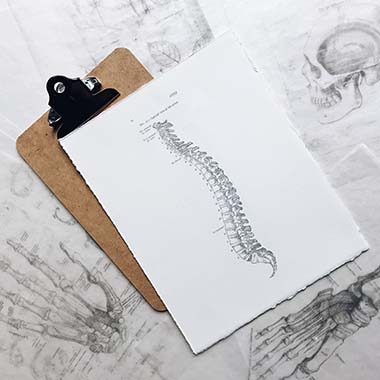 Many people pursue chiropractic as a way to overcome many ailments. Olympians even use chiropractic to stay healthy. However, if you're new to utilizing chiropractic, you may have questions about starting. A frequently asked question by people new to chiropractic is, do you need a referral to see a chiropractor? It makes sense to ask, as most specialists do require a referral from your doctor to go see them. But, is it required for chiropractic?
Do I Need a Medical Referral?
If you want to start seeing a chiropractor, you actually don't need a medical referral in most health plans. In fact, in all of the United States, chiropractic actually counts as primary care. This means, unlike specialists, chiropractic does not require a medical referral. Since you don't need a referral from an MD, if you're looking for chiropractic care you can freely pursue that. However, depending on your insurance you may need a referral to have the chiropractic visit reimbursed.
Check With Your Insurance Company
Insurance companies, as well as workman's compensation, can have specific requirements. If these requirements aren't met, they'll gladly not reimburse you for your chiropractic visits. In these situations, it's important to check with your insurance company to make sure there aren't any requirements and we can help with that! They very well could require a referral from a primary care physician to get chiropractic care. Always double-check with your insurance company so you know they'll be covering the visit. Once you're all squared away with the insurance companies, chiropractic can offer relief for tons of ailments.
What is Chiropractic Good For?
So, you're all set to go ahead and receive chiropractic care. You may be thinking, what is chiropractic good for? Chiropractic primarily focuses on your body's alignment as well as ensuring your body is moving in a way that doesn't damage itself. However, chiropractors are trained professionals that can come up with a perfect healing regimen for many different problems. Our chiropractors can determine exactly what is giving you pain and treat it from there, using holistic and unintrusive techniques.
Summary
Do you need a referral to see a chiropractor? Luckily, you normally do not need a referral from a primary care physician to see a chiropractor. However, your insurance or workman's compensation may have special regulations that do require a referral. In these cases, if you go without a referral, it won't be covered by your insurance. Chiropractic can help with nearly any ailment and is absolutely worth trying out.
If you'd like to set up an appointment for a chiropractic adjustment, or would like more advice visit us at one of our offices, in Erie or in Longmont. The Chiropractic Center of Erie and Chiropractic Center of Longmont treat the body holistically with our award-winning treatment process to help your body achieve and maintain optimal performance. We specialize in treating patients suffering from back pain and have helped several patients find relief without the need for surgery. If you'd like to learn more about chiropractic care in Longmont or Erie or have questions about what to expect during your first chiropractor visit in Erie or Longmont, call our offices today at 303-828-3000 or 303-772-1950!