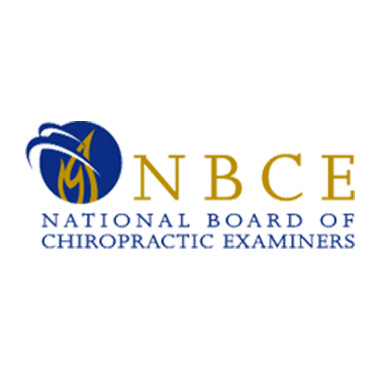 It's no secret that chiropractic is becoming more popular, both for clients and prospective future chiropractors. Chiropractic is a growing industry because it helps millions live life more comfortably every year. However, becoming a chiropractor isn't the easiest task. Much like other health care professionals, chiropractors go to school for many years to be able to properly help patients. But how long do chiropractors go to school? And where does it even start?
Earning a Bachelor's Degree
The first step into becoming a chiropractor is to earn a bachelor's degree. Some post-graduate programs only require 3 years of undergraduate college for admission. However, many require a full bachelor's degree. You'll want to major in a study related to chiropractic. Things like anatomy, biology, physiology, neurology, exercise science, kinesiology, and similar majors are perfect. A knowledge of anatomy as well as good study habits will help immeasurably once you get into your post-graduate program. Make sure you know what your post-graduate program of choice requires so once you get your degree you'll be ready for the next step.
Earning a Doctor of Chiropractic Degree
After you've graduated you'll be ready to start a post-graduate program to get your Doctor of Chiropractic degree (or D.C.) A D.C. typically takes around four years to complete on its own. During those four years, you'll take classes on anatomy, physiology, biology, and similar subjects. You'll also complete a supervised clinical experience to get hands-on experience. The clinicals will have you train for spinal assessments, adjustment techniques, as well as making diagnoses. Once you've gotten your Doctor of Chiropractic degree you're close to being able to actually practice chiropractic. There's just one last step.
Licenses and Certifications
Every state, as well as the District of Colombia, requires each chiropractor to be licensed before they can practice chiropractic. Each state's requirements vary, but they all have two major components. You'll have to have your Doctor of Chiropractic degree and pass a four-part exam by the National Board of Chiropractic Examiners. Once you get your license you should be able to start your career as a chiropractor. Make sure to keep track of local law however, some states have requirements for keeping your license. For example, some states require you to continue your education in chiropractic.
Summary
Chiropractors go to school for many years, typically at least 8 years beyond high school. That includes 4 years for a bachelor's degree and 4 years of a post-graduate chiropractic program. After you finish the post-graduate degree you'll have a Doctor of Chiropractic degree. Having a D.C. allows you to work towards getting a license to practice chiropractic, but the requirements for a license vary by state.
If you'd like to learn more about becoming a chiropractor, or would like more advice visit us at one of our offices, in Erie or in Longmont. The Chiropractic Center of Erie and Chiropractic Center of Longmont treat the body holistically with our award-winning treatment process to help your body achieve and maintain optimal performance. We specialize in treating patients suffering from back pain and have helped several patients find relief without the need for surgery. If you'd like to learn more about chiropractic care in Longmont or Erie or have questions about what to expect during your first chiropractor visit in Erie or Longmont, call our offices today at 303-828-3000 or 303-772-1950!